Professors Santiago Nieto Valencia and Marco Antonio Chaves García from the physiotherapy program at the Medellín headquarters were present on September 5, 6 and 7 carrying out the socialization of the extension project of «Characterization of rehabilitation needs in the municipalities of El Bagre , Caucasia and Cáceres, lower Cauca region of the department of Antioquia», where local institutional actors and social actors from the three important localities of the department participated. The project is focused on identifying the rehabilitation needs of the resident population in the aforementioned municipalities, in order to establish recommendations aimed at the organization of rehabilitation services. It is currently in compliance with phase II, with actions aimed at the socialization, collection and systematization of information.
To achieve the objective, two instruments will be applied, one focused on collecting information from the urban and rural population and the other focused on identifying institutional capacities, which seeks to recognize the response capacity of the State Social Enterprises (E.S.E.) facing the identified rehabilitation needs. The project is financed by the International Organization for Migration (IOM), by the United States Agency for International Development (USAID) and is operated by the Colombian Association of Physiotherapy (ASCOFI) and executed by the physiotherapy program of the María Cano University Foundation, Medellín headquarters. This relationship seeks to establish strategic alliances in order to facilitate integration into policies, plans and programs, where work is done to strengthen and recognize rehabilitation in the Colombian health system and promote impact on the design and management of policies. public.
The María Cano University Foundation and the Physiotherapy program continue with their process of visibility and recognition in the lower Cauca region of Antioquia, actively participating in the development of projects that promote equal rights, quality of life and the well-being of their inhabitants, starting from the thoughts of María de los Ángeles Cano Márquez with her vision of social projection.
Cáceres: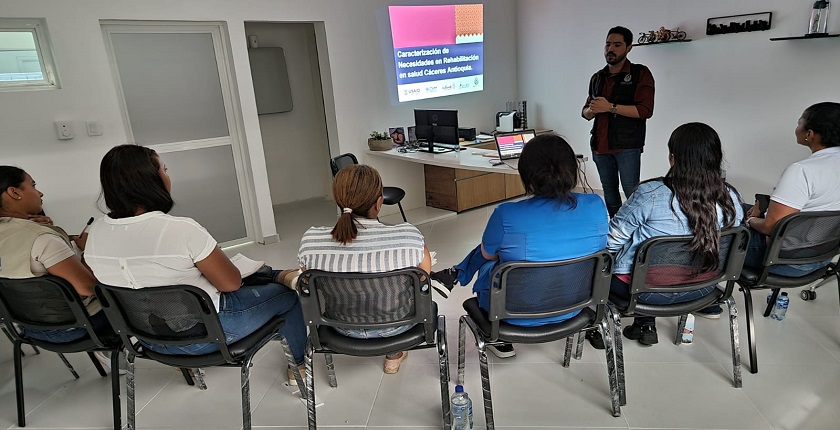 Caucasia: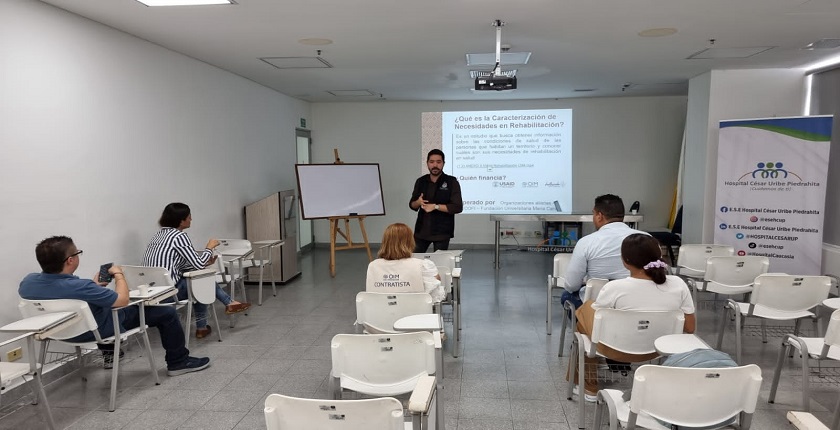 El Bagre: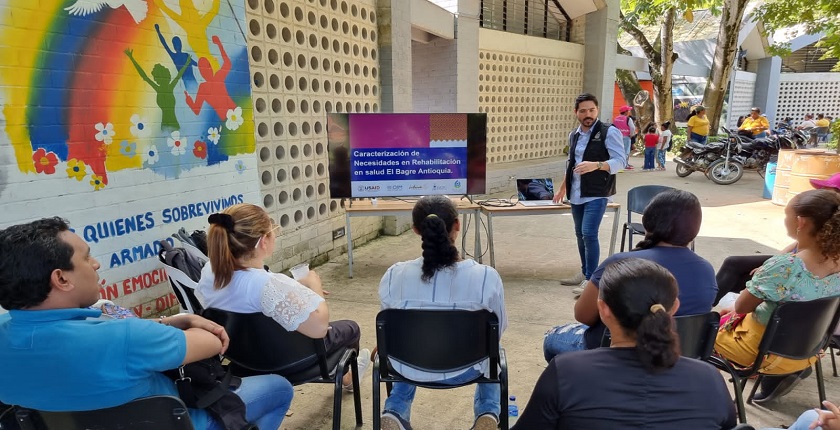 #MásMaríaCano